Welcome to Student International Housing Program! 
Home-stay, Dormitory, Apartment, Room & Board Available.  Accepting Application now.  First come, First in line reservation!
 * INTERNSHIP/VOLUNTEER AND OPT JOB PROGRAMS AVAILABLE
DO YOU NEED A CAR TO DRIVE TO SCHOOL? We have a SPECIAL OFFER to all our international students that are in our Home-stay Program! We have $99.00 a month with 12-36 months Leasing agreement for 2014 Jetta car models! Hurry up while it last! We LEASE/SELL BRAND NEW CARS, ANY TYPE of Cars; Toyota, Honda, Volkswagen, BMW, Mercedes, Range Rover and more!!! WE OFFER CAR LEASING/BUYING PROGRAM ANY TYPE OF CARS FOR OUR INTERNATIONAL STUDENTS THAT IS IN OUR HOME-STAY PROGRAM!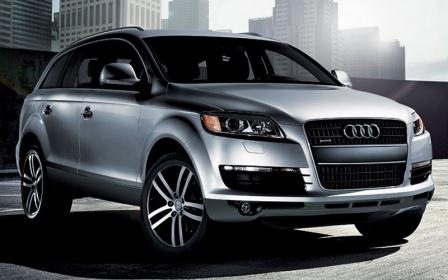 * We suggest that prior to calling us, you—the customer—determine exactly what kind of car, truck, or SUV you want. Go and test drive it. Get a brochure. Familiarize yourself with what is "standard" and "optional" equipment. Decide exactly what you want, including vehicle color—exterior and interior—before contacting us. That's the first step.
What's next? Once you decide to continue the process with our Auto Broker "Triple 8″, they will then find the vehicle you want. They have a professional relationship with a large network of car, truck, and SUV dealers. With over 30 years of experience in the automotive industry, they know the car business, and they have a lot of industry contacts. Auto Broker "Triple 8″will then arrange financing for you or use your own bank or credit union that will finance you. Either way, Auto Broker "Triple 8″ will try to find you the best financing rate that is available to you at that time, they will take care of everything. You don't negotiate. You don't haggle. Just take delivery when everything is done. 
* Please remember that when you use our service, we are NOT the selling or leasing dealer. You will purchase or lease the new vehicle from our an AUTO BROKER "Triple 8″,licensed and bonded in the State of California. Auto Broker "Triple 8″ sales staff has a combined experience of over 30 years in the automotive industry. That means Auto Broker "Triple 8″know how the car business. Auto Broker is a network of franchised new car dealership that is pre-arranged by the Auto Broker "Triple 8″. Any check you issue is payable to that car dealership. Not to us. The Auto Broker "Triple 8″ job is to determine which of these new car dealerships have the best deal for you AT THE TIME OF YOUR INQUIRY.  Auto Broker "Triple 8″ will then pre-negotiate the price, find the best financing rate and arrange the sale or lease and delivery of the car to you. No surprises. No last minute changes. The Auto Broker "Triple 8″ can also arrange for factory order of new cars. Ask us how to do it?  Auto Broker "Triple 8″ are not a pricing agency. They do not offer a free quote. Please do not contact the Auto Broker "Triple 8″ for pricing information to use as a negotiating tool. Thank you for your interest in our service.
Homestay in Washington, D.C., Maryland, Virginia, San Antonio, Texas and Sunny Orlando, Kissimmee, Clermont, Winter Garden, Florida! Bed and Breakfast in Florida!
Attention to all our International Students! Do you want to get cashback for every shopping online, offline, eating at the restaurants and when you buy your gas, electronics, clothings, buy your concert tickets and buy your airplane tickets while you are here in North America, Canada or in Europe, Asia and MiddleEast?
If you are a "LYONESS MEMBER" or if you want to join "Free Cashback Card" you can use it in Canada, Europe, Asia, Brazil, South Africa, and Middleast, S.I.H. is a merchant member of Lyoness America and we can give you cashback and loyalty benefits on your homestay placements fees, if you use our homestay services while staying within our network of homestay in North America. Please email us at: Sihousing3@gmail.com.  We welcome all "Lyoness members"! Join our NETWORK OF HOSTING FAMILIES!
S.I.H. is now a member merchant of the biggest GLOBAL NETWORK of CASHREWARDS PROGRAM called "LYONESS".  SIGN up now for free and enjoy all the unlimited Lyoness Cashback Benefits! When you make a purchase with a Lyoness Loyalty Merchants. Email us at Sihousing3@gmail.com for more information and start the benefits now!
Free Membership! Please ask for an application!
THIS WEBSITE IS FOR INTERNATIONAL STUDENTS, AGENCIES AND SCHOOLS WEBSITE APPLICATION ONLY!  Not for Hosting Families  Application (Pls. email for an application at Sihousing3@gmail.com)